2012 Lab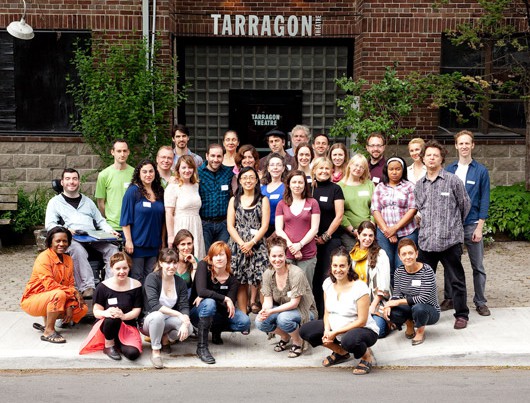 Directors Lab North's 2012 Lab was held in Toronto, Ontario from May 31 – June 3, 2012.
The Lab's third year successfully united an international contingent of 25 directors from all over Canada, the US and Germany to spend 4 days exploring ideas, sharing knowledge, and igniting inspiration for the theatre.
Lab Topics
Playwright/Director Relationship
with Brad Fraser
Masterclass: The Director as Dramaturg in New Works
with Nina Lee Aquino
Masterclass: The Theatre in Canada
with Matthew Jocelyn
Preparing a Script
with Eda Holmes
Artistic Director Panel
with Philip Akin, Brendan Healey and Tina Rasmussen
Designer/Director Relationship
with Cami Koo, Jung-Hye Kim, Michelle Ramsey, Thomas Ryder Payne,
Ken MacKenzie, Richard Lee and Lyon Smith
Lab Participants
Aviva Armour-Ostroff
Alice Bever
Jill Carter
Rod Ceballos
Trevor Copp
Evan Cummings
Joel Fishbane
Monique Fisher
Jessica Glanfield
Charlotte Gowdy
Christopher Jackman
Nancy Jones
Michelle Hawkings Jones
Janet Kish
Annie G. Levy
Deborah Magid
Natasha Martina
Jon Michaelson
Elenna Moseff
Morgan Norwich
Leonie Pichler
Christina Pichler
Karin Randoja
Nathan Schwartz
Jay Stern
David Tompa
Rona Waddington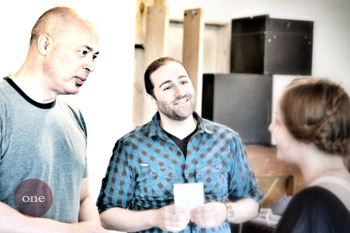 DLN is grateful to its supporters
Special thanks to the Tarragon Theatre for their continued generous donation of their rehearsal spaces to house the second year of the Lab.
Special thanks to Shelly Meichenbaum our weekend volunteer, and our dedicated Steering Committee Stephanie Graham, Andrew Lamb and Rupal Shah.