2022 Lab
Directors Lab North's 2022 Lab was held from June 13 – 19, 2022.
Lab Topics
Panel Discussion: Casting in the 21st Century
(Stories from the Front Lines)
with Mike Payette and Kimberley Rampersad
Workshop
with Ben Wheelright from Frantic Theatre Assembly
Interview
with Ronnie Burkett
Interview
with Jackie Maxwell
Session
with Lindsay Lachance and Reneltta Arluk
Interview
with Herbie Barnes
Interview
with Keith Barker
Workshop: Story Weaving and Land-Based Dramaturgy
with Jill Carter
Stratford Stories
with Esther Jun and E.B. Smith
Directing Actors
with Peter Pasyk
Movement and Text
with Allyson McMackon
Playwrights Project
with Jeff Ho
Lab Participants
Jacquie Loewen
Geoffrey Arndt
Thomas Duret
Ethan Persyko
Ilse G. Castro Corona
Ariel Martz-Oberlander
Madeleine Barry
Irene Alby
Alice Venessa Bever
Cody Haefner
Danica Jensen
Bridget Grace Sheaff
Jake Lipman
Arthi Chandra
Dan Graham
Valmai Goggin
Lila Rachel Becker
Pat Henman
Miguel Valentin
Martina Novakova
Ming Hudson
Molly Rose Heller
Charlotte Sofia Garraway
Whitaker Gannon
Stage Manager
Brianna Unger
Assistant Stage Manager
Wei Qing Tan
We also had Labbie led session on: Theatre of the Oppressed, Neurodiversity in Theatre, Verbatim Theatre, Devising within limitations, Neopolitan Theatre, Creating Safe and Brave Spaces, Dramaturgical Traps, Rehearsal Techniques Roundtable.
We took a field trip to the Stratford Festival to see their production of Hamlet and had sessions with some of their artists.
Thanks again to the Tarragon Theatre for generously donating their space for the Lab, the Luminato Festival for inviting us to see The Cave, and to the Stratford Festival for hosting the Labbies for our sessions there.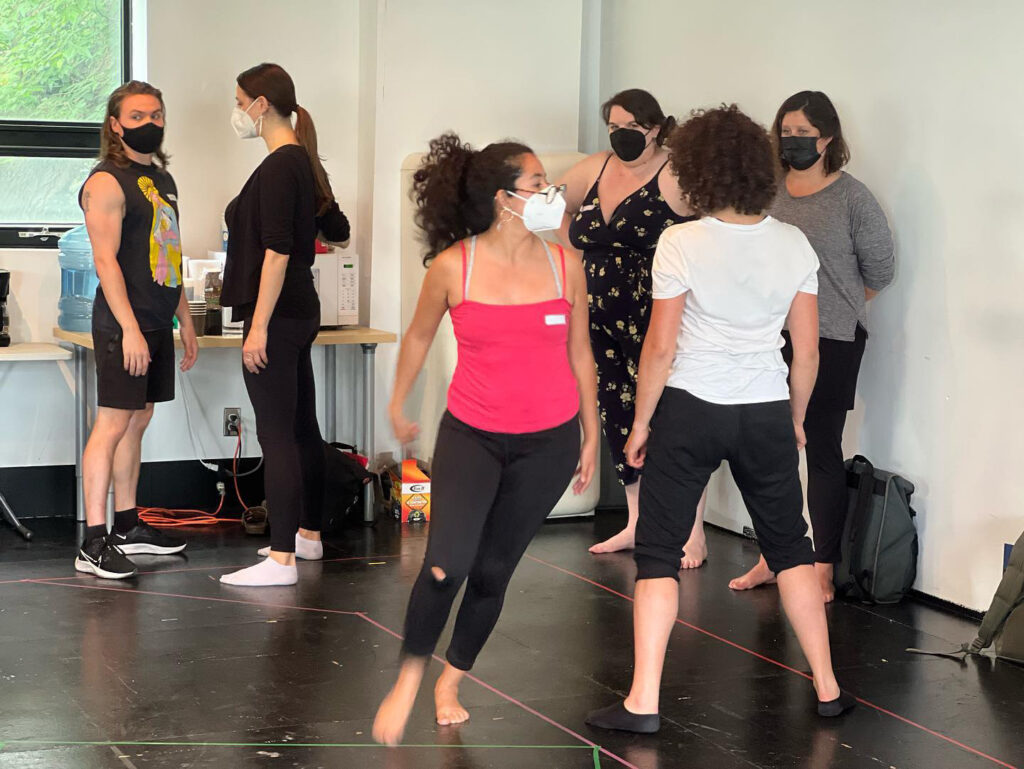 DLN is grateful to its supporters
A huge thank you to the Ontario Arts Council, Toronto Arts Council and the Canada Council for the Arts for supporting the Lab again this year.