2016 Lab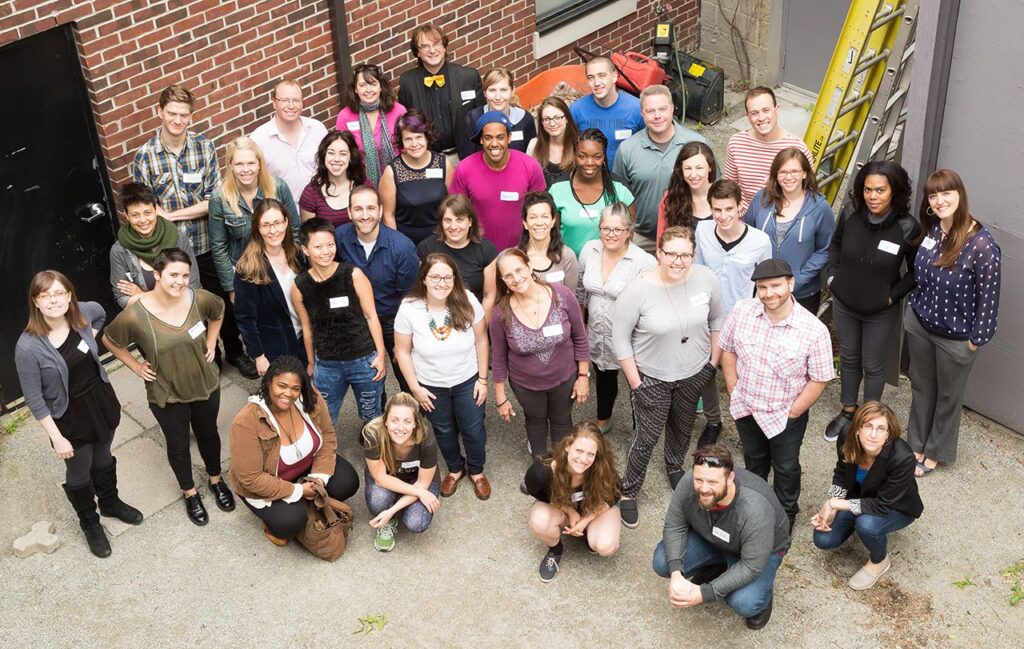 Directors Lab North's 2016 Lab was held in Toronto, Ontario from June 8 – 12, 2016.
The Lab's sixth year successfully united an international contingent of 30 directors from Canada, the USA and Europe, with a mandate to explore ideas, share knowledge and inspire creativity for the theatre.
Lab Topics
Artistic Direction and Transitions
with Albert Schultz
Adaptation Session
with Peter Hinton
Shakespeare
with Jeanette Lambermont-Morey
Playwrights Project
with Morris Panych
Movement
with Jane Johansen
Directing
with Richard Rose
New Play Development
with David Yee, Nina Lee Aquino, Kelly Thornton and Andrea Romaldi
Costume Design
with Bill Shmuck
Projection Design
with Beth Kates and Ben Chaisson
Lab Participants
Rebecca Benson
Dian Marie Bridge
Wesley Broulik
Heather Cant
Rebecca Cunningham
Katrina Darychuk
Charlotte Drover
Floranina Ezzell
Jessie Fraser
Allegra Fulton
Sam Godfrey
Robert A. K. Gonyo
Graydon Gund
Cory Haas
Ilana Khanin
Lillian King
Ann Kreitman
Charlie McGrath
Julie McIsaac
Laura McLean
Robert Motum
Zita Nyarady
Alex Randrup
Jesse Roth
Daniel Sileshi
Michela Sisti
Chiamaka Ugwu
Thomas Usher
Chang Nai Wen
Joanne Williams
Samuel Wilson
Stage Manager Extraordinaire
Daniel Bennett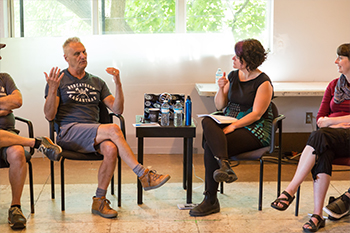 DLN is grateful to its supporters
Special thanks to the Tarragon Theatre for their continued generous donation of their rehearsal spaces to house the sixth year of the Lab.
Thanks to the Shaw Festival for assisting us with our field trip.
A special thank you to Playwrights Canada Press.
A huge thanks to the Ontario Arts Council and the Toronto Arts Council for funding the Lab this year.