2013 Lab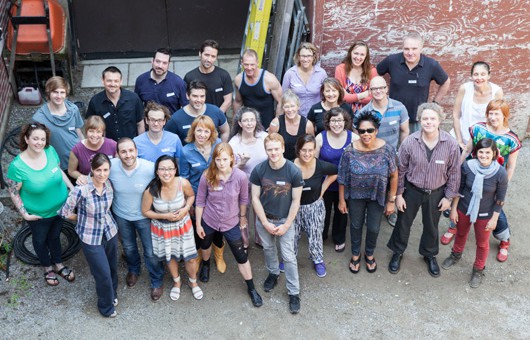 Directors Lab North's 2013 Lab was held in Toronto, Ontario from May 30 – June 2, 2013.
The Lab's third year successfully united an international contingent of 25 directors from Canada, the US, Sweden, Italy and Ireland, with a mandate to explore ideas, share knowledge and inspire creativity for the theatre.
Lab Topics
Masterclasses
with Leah Cherniak, Richard Rose, Sky Gilbert and Judith Thompson
Artistic Directorship
with Brendan Healey
Physical Theatre
with Allyson McMackon
Dramaturgy/Director Relationship
with Andrea Romaldi
Shakespeare/Folio/New Play Development
with Dean Gabourie
Lab Participants
Justen Bennett
Heather Braaten
Christine Brubaker
Jill Carter
Gianna Formicone
Brian Gillespie
Ingrid Hansen
Lois Hunter
Pomme Johansson-Corvellec
Michelle Kennedy
Alan Kinsella
Daniel MacDonald
Ken MacKenzie
Deborah Magid
Brendan McMurty-Howlett
Jordan Merkur
Sonia Norris
Rachel Peake
Jefferey Pufahl
Maya Rabinovitch
Ralph Small
Laureen Smith
Jodi Sprung-Boyd
Taylor Sutherland
Matthew Tiffin
Stage Manager Extraordinaire
Daniel Bennett
Lab Members also participated in "Shared Sessions", a series of workshops where Lab members share knowledge and techniques with the Lab. Topics this year ranged from Fitzmaurice Technique to Chorus Work.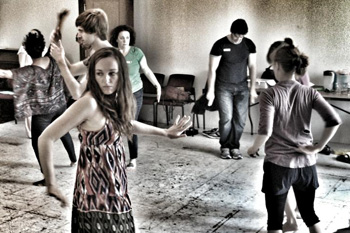 DLN is grateful to its supporters
Special thanks to the Tarragon Theatre for their continued generous donation of their rehearsal spaces to house the third year of the Lab.