Directors Lab North | Team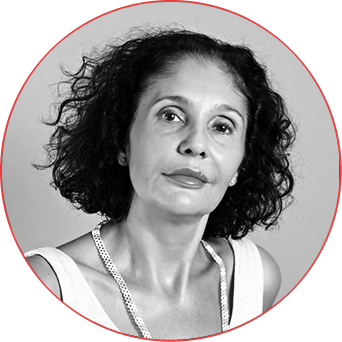 Jill Carter
ARTISTIC ASSOCIATE 2023-Present
As a researcher and theatre-worker, Jill Carter (Anishinaabe/Ashkenazi) works in Tkaron:to with many Indigenous artists to support the development of new works and to disseminate artistic objectives, process, and outcomes through community-driven research projects. Her scholarly research, creative projects, and activism are built upon ongoing relationships with Indigenous Elders, scholars, youth, artists and activists positioning her as witness to, participant in, and disseminator of oral histories that speak to the application of Indigenous aesthetic principles and traditional knowledge systems to contemporary performance.
The research questions she pursues revolve around the mechanics of story creation, the processes of delivery and the manufacture of affect. More recently, she has concentrated upon Indigenous pedagogical models for the rehearsal studio and the lecture hall; the application of Indigenous [insurgent] research methods within performance studies; the politics of land acknowledgements; and land-based dramaturgies/activations/interventions.
She is a member of the Indigenous Research Network at the University of Toronto and a member of the University of Toronto's Research Ethics Board (SSHE Panel C).
Apart from her teaching, theatre work and academic writing, Jill is a member of the Indigenous Dramaturgy Lab; works as a researcher and tour guide with First Story Toronto; facilitates Land Acknowledgement and Land-Based Creation workshops for theatre makers in this city;  co-facilitates Treaty and Art-Making workshops with Kanien'kehá:ka multi-disciplinary artist Ange Loft; serves on the editorial board of Theatre Survey; and works with the Directors' Lab North as Artistic Associate.